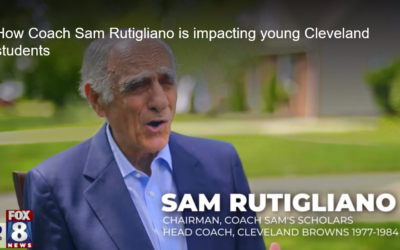 Former Browns Coach Sam Rutigliano is still having an impact on lives here in Northeast Ohio. The successful coach is passionate about helping young students and providing literacy skills with his charity Coach Sam's Scholars. The non-profit has an important...
read more
HOW COACH SAM'S SCHOLARS CONTINUED THEIR RACE TO SUPPORT STUDENTS DURING PANDEMIC
EMS Race Team competes in the Ferrari Challenge to help raise awareness for Coach Sam's Scholars. ERIN the ems+ Ferrari 488 Challenge Evo approaches the starting line of every race with the Coach Sam's logo proudly displayed on the hood of her car.
Read More