Welcome to Coach Sam's Virtual Playbook where ideas become our most trusted and valued friends.
Our ideas are unique to each of us, the DNA of our heart and mind. They are with us every day, keeping us company, inspiring us to move past our fears, inspiring us to Dream Big and then Dream Bigger, to have faith in who we are. As you explore the lessons in the Coach Sam's What Do You With An Idea series, let the magic of your ideas, your dreams, take flight because your ideas will change the world.
And remember, your Coach Sam's team is by your side, celebrating you and the magic of your ideas.
What to do when you want to find the Author's Point of View?
Greetings Scholars,
Did you know that all books are written from someone's perspective or point of view? Point of view is a particular attitude or way of considering a situation. For this lesson, you'll go on to discover the wolf's point of view when you read "The True Story of the 3 Little Pigs" by Jon Scieszk.
This Point of View lesson consists of:
A Point of View slide show
"The True Story of the 3 Pigs" read aloud
Two worksheets (Point of View and Text Evidence)
Paper Bag Pig Challenge
Looking at other people's point of view helps you to be considerate of their feelings and the way that they think. Sometimes, sharing your point of view helps others to relate to you. Reading the "true" story of the 3 pigs will help you decide if that old wolf can be trusted. I wonder what thoughts you'll have!
The True Story of the Three Little Pigs
Paper Bag Pig Challenge!!!
Using any size paper bag, create your best pig. Take a photo and submit it on your family's social media platform! Perhaps you can find a parent, sibling or friend to join in the challenge! Here are some examples of what others have made: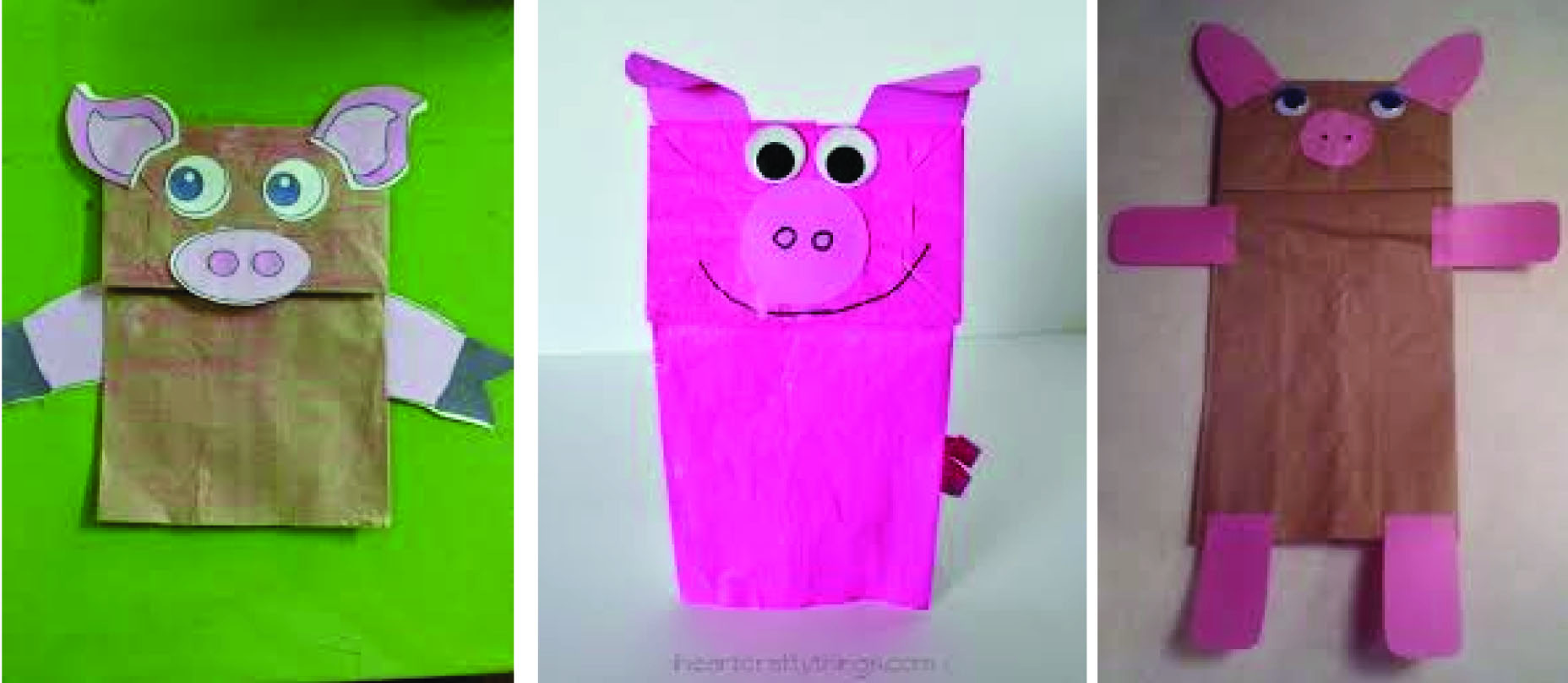 Coach Sam's Riddle:
What has four wheels and flies? 
Last Week's Answer: A candle!